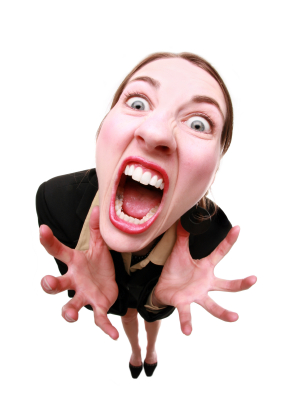 Expectations of Your Bridal Party
Are your expectations out of line? Do you feel like you want to throw your hands up in the air and scream? Hopefully this article will help you.
It would be best to break this down into sections. What do you expect from your bridesmaids? Maid of Honor? Groom? Groomsmen? Bride's Parents? Groom's Parents? Our hope is that we can help you figure this out.
Maid of Honor
Things that you can expect your maid of honor to do for you consist of being your friend, a listening ear, helping you find your dress, helping choose the bridesmaid dresses, planning the bridal shower and bachelorette party, being a witness, which means signing your marriage license, managing the bridal party, be your 'lady in waiting' on the actual day of your wedding, make a heartfelt wedding toast/speech, and to be your personal assistant for that day. This means that she should be prepared for whatever happens, even if you aren't. Now, I can understand if people are like, wait a minute - that list is ridiculous! These are the things that a maid of honor is traditionally supposed to take responsibility for. Whether or not yours does, or whether or not you expect this much out of her, well, that is a completely different matter at hand. This is a good thing to use as a starting off point when you decide who you think will be up to the task to be your maid of honor.
Bridesmaids
Things you can expect from your bridesmaids are a little bit different. Depending on your bridal party, you might want them all there when you decide on the dress, they will usually help in picking out the bridesmaid dresses, help you address your invitations, help you create your wedding favors, help the maid of honor plan the bridal shower and bachelorette party, and be there for you whenever you need them. While there aren't quite as many responsibilities as the maid of honor, there are quite a few.
Groom
The rule of thumb here is to not expect too much. If you have a guy who wants to give his honest input on what colors you should have, or what kind of favor for the guests, then by all means, take advantage of that! Otherwise, just ask him what kind of tux he wants, and whether or not he wants to use vows that are traditional, or if he wants to take on the task of writing his own. Make sure you let him know the time of the wedding, the location, and what time he and his groomsmen need to arrive.
Parents of the Bride

Traditionally, the bride's parents are responsibly for the majority of wedding expenses. These might include the bride's dress, the reception, ceremony, cake, flowers, announcements, invites, photographers, etc. A lot of stuff. Not everyone follows the traditional roles though. Modern roles are a little bit different. Currently, the bride's parents aren't expected to pay for the entire wedding. Most of the time, the couple pays for their own wedding, accepting help from the parents when they offer. Another option is to sit down with the bride's and the groom's parents at the same time and talk about who is willing, or wants to pay for what. When it comes to the announcements for the local newspapers, the bride's parents should pay for this. If the groom's parents are in a different area, the bride's parents should find out the name of the local newspaper and place an announcement there as well. If the bride's family is hosting the wedding, then that should be reflected in the invitations.
Parents of the Groom
As far as expectations go for the groom's parents, it depends on where you stand with traditions. Traditionally, the groom's parents will pay for the rehearsal dinner, the adult beverages at the reception, and the next day, a brunch. With the rising cost of putting on a wedding, some parents are splitting the cost 50/50.
It is best to keep in mind that these are just recommendations. It ultimately depends on your individual situation.
photo courtesy of http://nailingjellotoatree.files.wordpress.com/